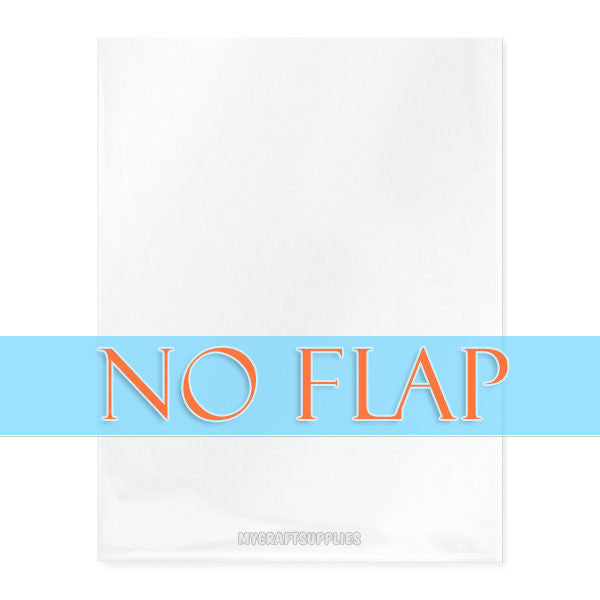 Various Sizes: Cello Bags With Open Top; No Flap, No Adhesive (Pack of 100)
Vendor: Unspecified
Don't want any flaps or adhesive getting in the way? Protect your cards and stationary with crystal clear, resealable cello bags with open ends. You can leave them open, or staple a tent card to the top for your own personal packaging.
Each size a factory sealed 100-pack
FDA/USDA approved for food contact
Acid Free and Lignan Free
1.2 mil thick,

unless noted otherwise

; high quality

Completely clear, crinkly polypropylene bags

Flat bags - please consider the thickness of your item when choosing a bag

± 1/16th inch variance

Shipped same or next business day
Bag measurements are taken on the outside of the bag, after the bag is sealed. The internal measurements of each bag is 1-2 mm smaller than the bag size listed.


Choose from the following sizes (Measurements are listed in width x height):
3 1/2 x 5 1/2 inches
4 5/8 x 5 3/4 inches

- A2 card with envelope

4 15/16 x 6 9/16 inches 

- A6 card with envelope

5 7/16 x 7 1/4 inches 

- A7 card with envelope

6 1/2 x 9 1/2 inches

- A8 or A9 card + envelope

8 7/16 x 10 1/4 inches 

- matted 8 x 10 Print
(Above we give some ideas/examples for what certain cello bag sizes are perfect for)