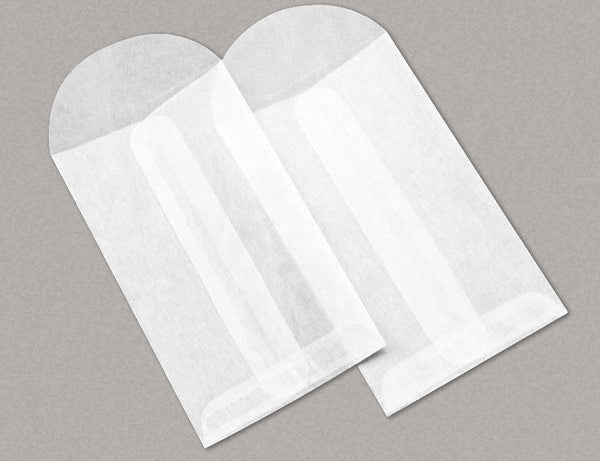 Sold Out
100 Glassine Top Opening Envelopes 3-1/8 x 5-1/2 Inches, with Round Flap
Vendor: Unspecified
This product is unavailable
These little white glassine envelopes have pretty, rounded flaps at the top and the seam goes down the center of one side.  These are called 'open end' envelopes because they open on the short end, for you to slide your products in. The envelope is not gummed - if you choose to seal, you will need a sticker, washi tape, wax seal, etc.
Each envelope is 3 1/8 x 5 1/2 inches.  
All of our glassine envelopes are acid free. They are not waxed or coated; glassine is very dense, slick paper.